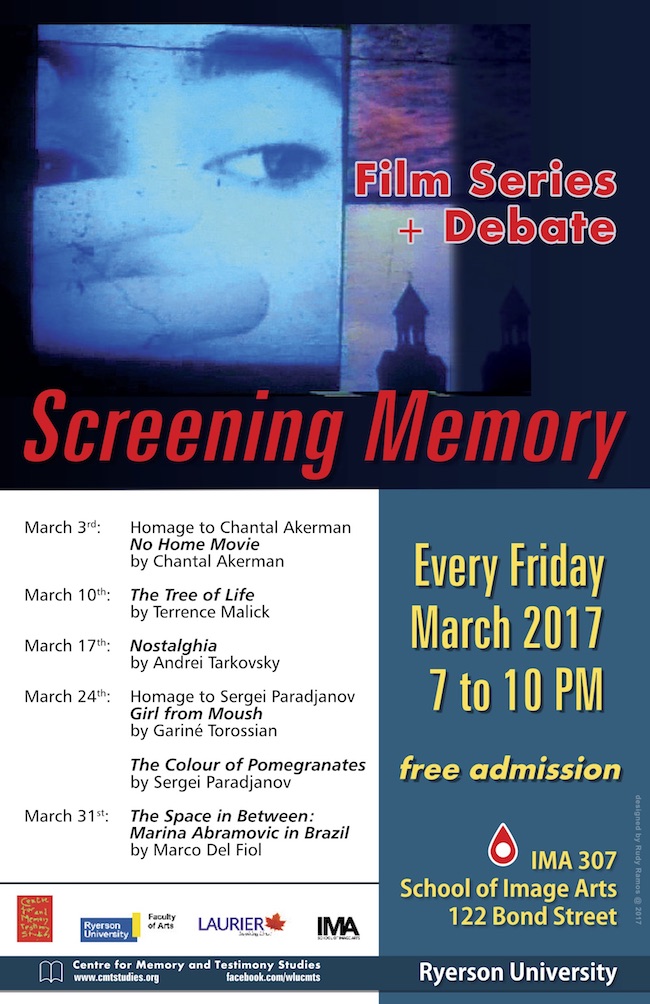 Center for Memory and Testimonies Studies, Wilfrid Laurier University, Image Arts, Ryerson University, and University of Toronto, March 2017.
What is memory, if not walking in the past? Walking in a metaphorical way, a memorial one. Memory can thrive in time and help fashion a becoming based on the experience of the past (Del Fiol's The Space In-Between). Cinema becomes a fertile terrain for an atemporal meeting (Torossian's Girl from Moush). It gathers together several spaces and temporalities and opens a contemporary dialogue with history while taking part of it. Thus, a film becomes an essential component in the construction of collective memory, especially in attaining or creating an individual experience (Paradjanov's The Color of Pomegranates).
Read the program including presenters' bios.
Centre for Memory and Testimony's website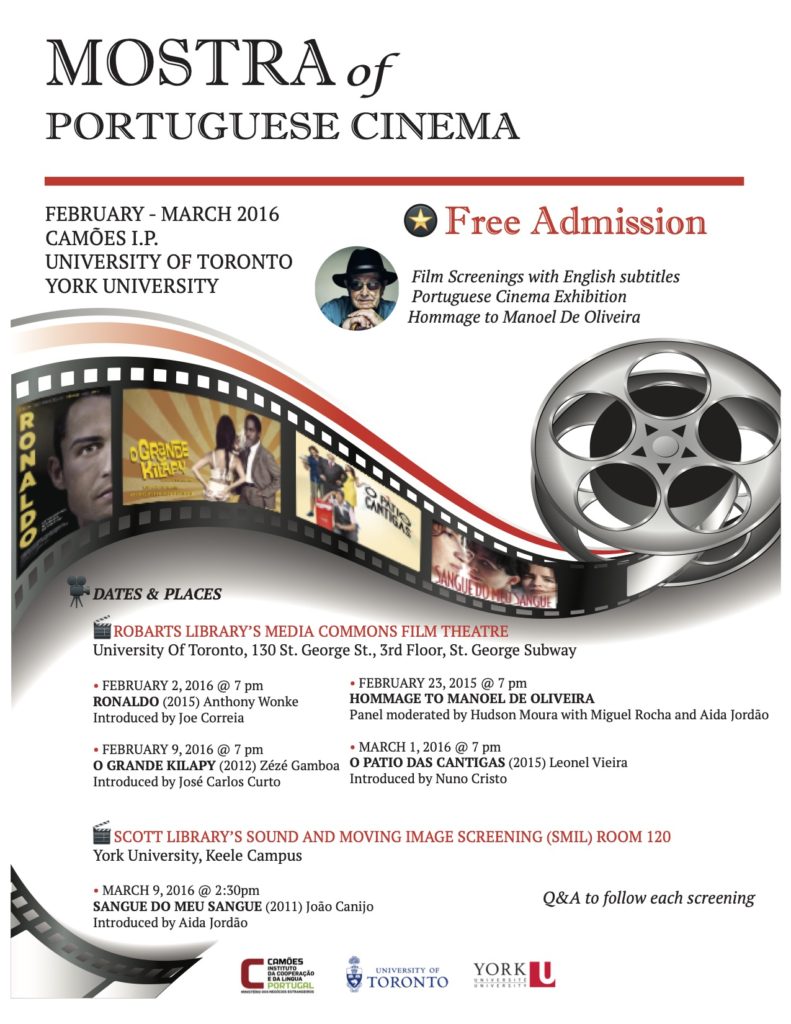 Luso-Brazilian Film Series @ UofT
Luso-Brazilian Film Series: Literature & Cinema
Guest Hosts:
Luso-Brazilian Film Series: Diaspora
Guest Hosts:
Luso-Brazilian Film Series: Festivals' Picks
Guest Hosts:
Brazil Film Series 2015-16
Guest Hosts:
Mostra of Portuguese Cinema 2016-17
Guest Hosts: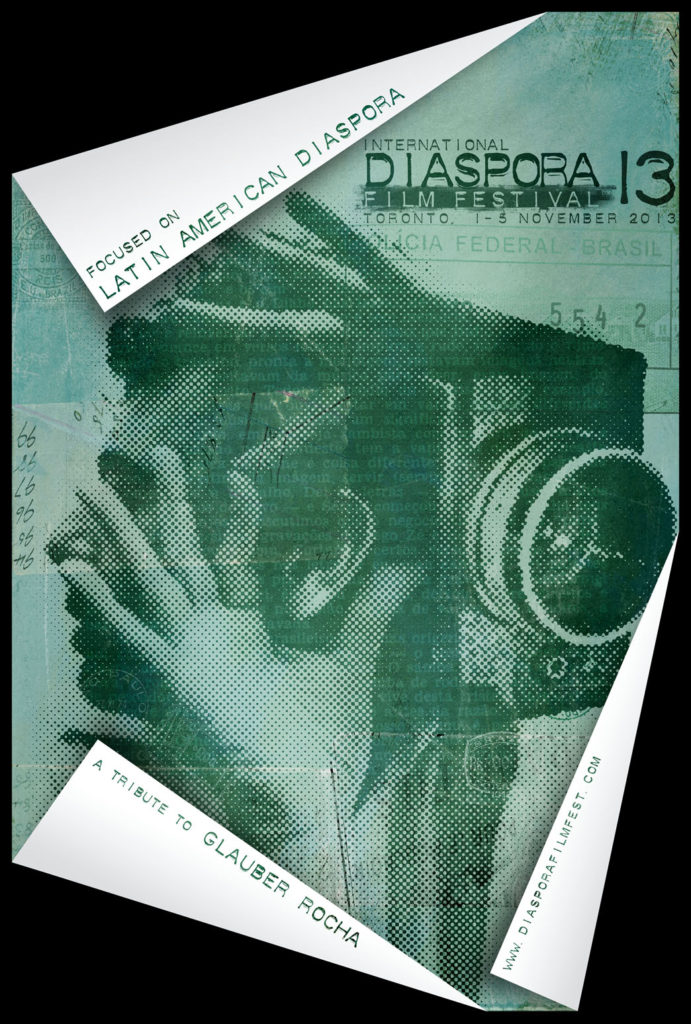 In Praise of a Legend: Tribute to Glauber Rocha
Innis Town Hall, University of Toronto
"I am Cinema Novo!" said Glauber Rocha the legendary Brazilian filmmaker and one of the most influential cineastes of Latin America. Cinema Novo was created to oppose the Hollywood-style filmmaking of 1960s Brazil. Influenced by Italian Neo Realism and French New Wave, it quickly spread across Latin America and forever changed both narrative and style of filmmaking in the continent. In 1965 Glauber Rocha theorized the concept, Aesthetic of Violence as the backbone of the Cinema Novo movement. In his essay "Aesthetic of Hunger" – that reflects the mentality of the era – he proclaimed:
For Cinema Novo, the precise behavior of the hungry is violence, and his violence is not primitivism … more than primitive and revolutionary, it is an aesthetic of violence. Here lies the starting point for the colonizer to understand the existence of the colonized … As long as he does not rise up, the colonized is a slave: there had to be a first dead policeman for the French to see an Algerian.
The International Diaspora Film Festival offers a rare opportunity to screen two recently restored films (Entranced Earth and Antonio Des Mortes) by Glauber Rocha, a key figure in the Brazilian Cinema Novo movement. Rocha influenced filmmakers internationally with his innovative style and his socially and politically conscious films which challenged the status quo. The screening of the highly acclaimed and ground breaking film Antonio Des Mortes will be followed by a panel discussion on the cinema of Glauber Rocha and his contribution to World Cinema, moderated by Ryerson Professor Brian Damude and includes Rocha scholar Dr Hudson Moura and Afonso Jose Sena Cardoso, the Consul for Brazil in Toronto and Professor Eva-Lynn Jagoe, Department of Spanish and Portuguese, University of Toronto.